Here is the message from our National Officers for Labour Day
While we gather this long weekend for a well-deserved break with family, friends and neighbours, let us also mark this Labour Day by committing to fight the growth of precarious work in our workplaces, stand against inequality in our communities, and help empower every Canadian worker by organizing them into a union.
Canadians are being conditioned to expect less and less from their employers. Dead-end jobs, with low wages and no benefits, are becoming the norm for far too many workers.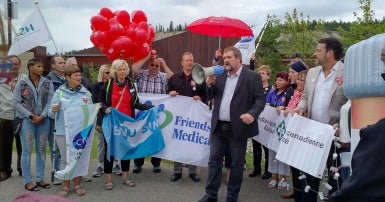 Little to no job security; fewer and inferior benefits; less control over working conditions; employers demanding 'flexibility' that really means more casual, part-time and term positions.
While many of us will be getting a well deserved break this Labour Day long-weekend, many more will be faced with the uncertainty, and most likely the poverty, of having to scratch out a living in a precarious job.
Labour Day has long been a time for Canadian unions to acknowledge and celebrate our many accomplishments for our members and all workers. But it also must be a time for us to take a look at the new reality.
Our research shows as much as a third of all jobs in Canada can be considered precarious work.
And if you are a woman, or under 35 years old, or a part of an equity-seeking group, the odds your work is precarious is even higher.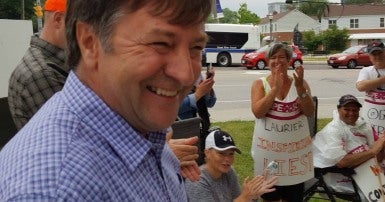 Women are more likely to work less than 30 hours per week with no benefits.
Young workers, or those below 35 years of age, are less likely to have workplace pensions, or sick leave.
Racialized workers are far more likely to be precariously employed.
As Canada's largest union, we have a responsibility to take a stand against this spread of precarious work.
This is why CUPE is working with other Canadians to pressure governments to do more for workers. We are working for better and stronger laws to protect workers from hazards and dangers in the workplace, and harsher penalties for employers who neglect the safety of their workers. We have joined campaigns across Canada to raise minimum wages and fight for living wages. We are continuing our efforts in the fight for pay equity and fair wages for everyone.
These campaigns and political action work are important parts of the work we do as a union, but organizing is the most powerful tool we have to better the lives of Canadian workers.  We must organize workers, allowing them the single best way to fight precarity and inequality in the workplace – a union.
We hope you have a safe and relaxing Labour Day long-weekend celebrating all we have accomplished for workers, and come back refreshed and refocused ready to help every worker build a better life and a better Canada.
In Solidarity,
Mark Hancock
National President
Charles Fleury
National Secretary-Treasurer